Local SEO Services in Austin
Local SEO is a set of online search practices that help businesses rank well in Google, Bing, and other search engines. These services are important for any company or brand looking to drive targeted traffic to their website and services. When it comes to Local SEO Services in Austin, the city is home to a number of companies that have made it their primary focus. The competition is high, but that's good news for any local business trying to get off the ground. Local SEO has three main objectives: boost visibility on relevant searches, attract potential customers from your target audience, and give them a reason to visit your website and explore your services. Here are some tips on how you can supercharge your company's presence online with effective local SEO strategies.
What is Local SEO?
Local SEO is a set of online search practices that help businesses rank well in Google, Bing, and other search engines for local targeting. Local SEO is meant for brick-and-mortar businesses that want to rank well for nearby customers. Local SEO extends beyond a company's website to other trusted local directories and review sites to increase the likelihood that customers will find them. With more than 80 percent of consumers using digital search when seeking products and services, having an online presence is more important than ever. That's why it's crucial to ensure that your business is being found online by prospective customers.
Key 1: Determine your target audience and keywords
The first step to boosting your local SEO is to determine your target audience. You can start by looking at your customer base and their demographics and psychographics.
Are your customers mostly families or single young professionals?
What is the average income level?
What kind of language do your customers typically use when searching for your services?
These are important questions that can help you determine your target audience and the keywords they're likely to use. You'll also want to review your company's website and other marketing materials to see which keywords are being used most frequently. This will help you determine what keywords you should focus on in your local SEO strategy.
Key 2: Develop an effective content marketing strategy
Content marketing is crucial for any business looking to boost its online presence, and local SEO is no different. Investing in creating compelling content is the best way to attract potential customers and rank highly in search engines. Most businesses will start with creating a business description, which can be used on multiple websites. You can also write reviews of your products or services to build trust and show you as an authority on the topic. Writing great titles and descriptions is critical to ensuring they get attention. If you want to boost your local SEO, start with creating concise, compelling headlines that have a strong call to action. Local businesses need to create content that is appropriate for their target audience. This means avoiding industry jargon and technical language and instead focusing on writing in a way that is easily understood by everyone.
Key 3: Research your competition
The next step in optimizing your local SEO is to research your competition. This can be done in a number of ways, such as by looking at what sites are currently ranking for your main keywords, conducting competitor analysis, and reviewing your competitors' websites. When you first start off, your website may not be ranking for any of your main keywords. That's okay, as this is normal for a new website. However, you can still catch the attention of nearby customers by targeting your website to the pages that are currently ranking. One way to do this is to incorporate your main keywords into your title and meta description, especially for your business description. This can help get your website crawled and indexed by search engines so that you can start showing up as a result. Once you know where you stand against your competition, you can use this information to re-evaluate your own website and find any areas for improvement.
Key 4: Promote your website and services effectively
Once you have a clear idea of who you want to reach and what you want to say, it's time to start promoting your website and services. Local SEO can't be handled in a silo. To supercharge your online presence and get your website ranking high in the SERPs, you'll have to get involved with other online strategies. There are a number of ways to promote your website and get the attention of nearby customers. Some of the best ways include:
Building an authoritative website: The foundation of any digital campaign is your website. You'll want to make sure it has all the right elements in place to attract visitors, such as well-written content, images, videos, and a clean design.
Building quality links: Another important part of digital marketing is link building. This is the process of earning links from other websites so that Google sees your site as a valuable resource. This is crucial for ranking highly in search engines.
Joining online communities: One of the best ways to engage with potential customers online is by joining online communities. You can find online forums related to your industry and start discussions or create insightful and helpful comments. This can help you establish relationships with potential customers and earn links back to your site as a result.
Conclusion
Local SEO is an important strategy for any business that wants to maximize its online presence. However, it's important to remember that SEO takes time, so don't expect to see results immediately. Keep track of your progress and adjust your strategy as needed. You'll want to revisit your keyword strategy every few months to make sure you're still focusing on the right terms. With the right amount of time, effort, and expertise, you'll be able to boost your company's online presence and get more customers through the door.
Local SEO is a type of search engine optimization that focuses on optimizing a business's online presence for a specific local area. The goal of local SEO is to increase a business's visibility in local search results and drive more relevant traffic to its website.
Sell quickly – Tightly manage goods – Easy to use
We work with a range of different small business owners in USA. We have been able to cater to all sorts of niches and industries thus far, including the following:
With over 12 years of experience in merchant credit card, POS systems, and digital marketing, Mac USA is proud to be the largest market share for the Vietnamese community in the United States. We currently support over 12,000 customers with an annual cash flow of over $1.5 billion.
We are dedicated to become the first choice of payment, marketing, and business management solutions for Vietnamese in the US, Canada, and Europe.
With over 12 years of experience in the field, we have an impressive track record. With the largest market share in Vietnam, and over 12,000 clients with a cash flow processing of 1.5 billion USD per year Mac USA is proud to offer our services.

Reliable
More time and less hassle! With MAC-POS, I can now manage cash flow more efficiently, enhance our brand's awareness with a good tool like this and save lots of time not only for my business but also our customers. Customers can book appointments online with the help of MAC-POS software that saves both time and money on things such as advertising as well. For just $99 per year, it is such an excellent system to be used to improve all aspects of our business!

Quick & Easy
The MAC-POS system has made it possible for shops owners to manage the cash flow more efficiently. It is a good way to enhance or raise brands' awareness, and it saves lot of time not just for the shop owner, but also for customers! Thanks to this system, customers can book appointments online and wait less than before!

Good service
When I use the MAC-POS system, my business performance has improved a lot. Most of my aspects like managing time and money can be done with ease. Customers' satisfaction also increased because booking online which reduces waiting time for customers. It's a good system to boost your business

Easy to use
I've been using MAC-POS system for a while, I recorgnized that customers are satisfied with online booking service because they don't need to wait any longer that has so far improved the overall performance of my business. It's a great way for your business to grow
Partners &
Outstanding Clients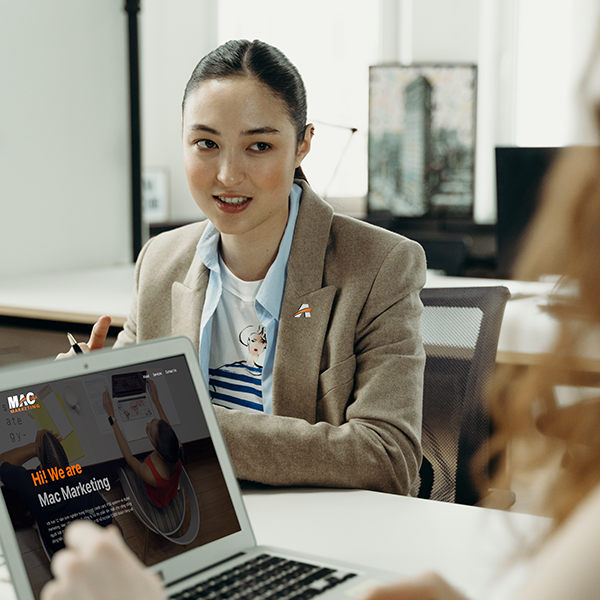 MAC USA is proud to be the largest market share for Vietnamese in the United States. Our current customers have an annual processing volume of nearly $1.5 billion a year.
Local SEO services are not something you want to take lightly. It can be a grueling process to make sure your site is optimized for the various search engines so they can crawl it efficiently and index your pages appropriately.
Local SEO, also known as local search engine optimization, is a branch of search engine optimization that gives businesses the ability to target users searching for services or products in their city or region. Local SEO is a process that helps businesses rank locally and often organically on search engines like Google, Bing, and Yahoo.
Local SEO targets users who are looking for goods or services within a specific geographic area such as a city or zip code. This type of search engine optimization makes it easier for people to find your business if they're looking for services you provide in their neighborhood.