Merchant Services California
Merchant accounts can provide you with many different types of services including credit card processing, ACH settlement, international transaction processing, and recurring billing.
Additionally, there are many other factors to consider before selecting your merchant accounts providers such as transparency, security, and transaction cost. MacMarketing is a good merchant service in California!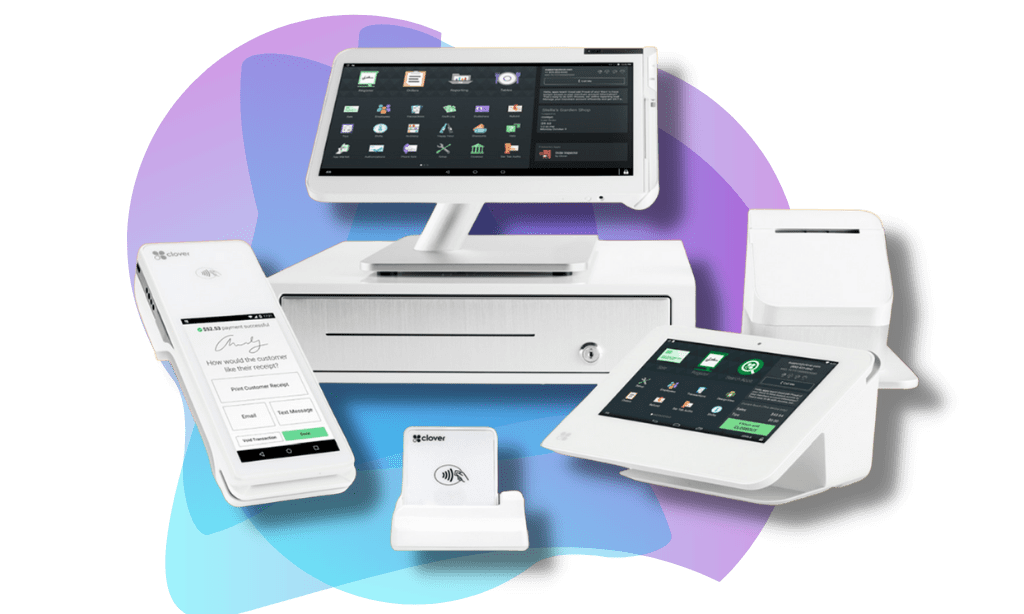 MERCHANT SERVICES IN CALIFORNIA
In California, sales management software more than many stores use
Sell quickly – Tightly manage goods – Easy to use
The terminal is diverse, and advanced, with many functions such as contactless, sign and tip on the screen, auto batch, keep signature on iCloud, wired or wireless.
MERCHANT SERVICE AT MAC MARKETING
BENEFITS WHEN USING MERCHANT SERVICES MAC MARKETING
MACUSA company has introduced many nail salon management POS software products. With products the company always ensures full development for the PC version, the version running on the iPad. Especially we put POS software in combination with the Clover Flex cash register. So it is very convenient for nail salon owners to help manage nail salons effectively.
The owner pays the card machine fee based on the card swipe time and the type of card the customer processes.
Fixed fee of 1 card machine with no limit on card type and card swipe times.
Support the store to increase cash volume and save 100% on card machine fees.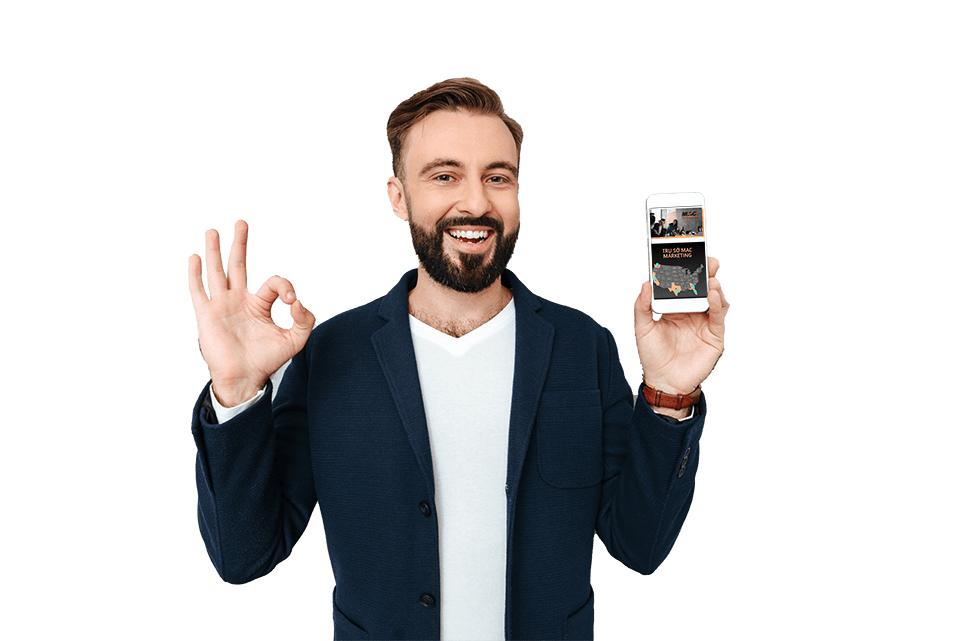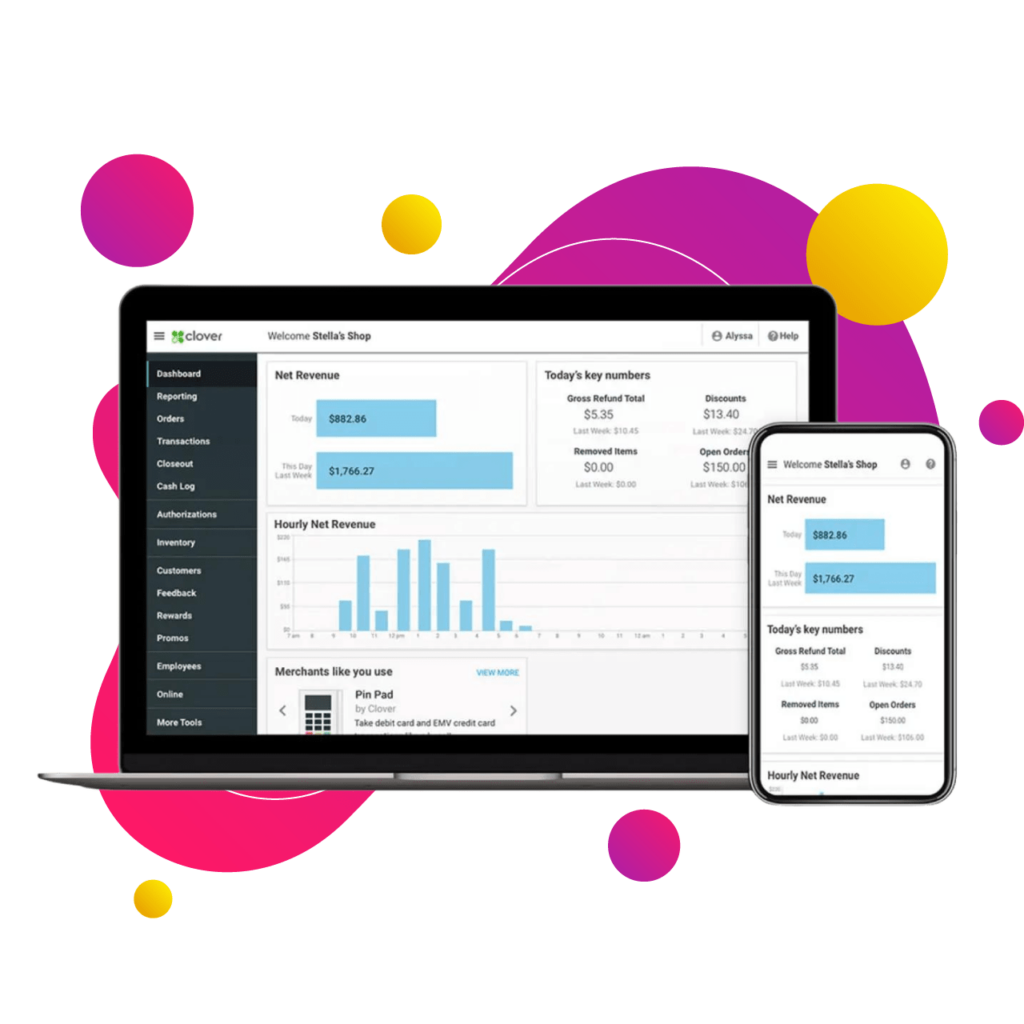 Customers pay fees for card machines
Automatic card machine showing convenience fee
Ready to get started?
MERCHANT SERVICES CALIFORNIA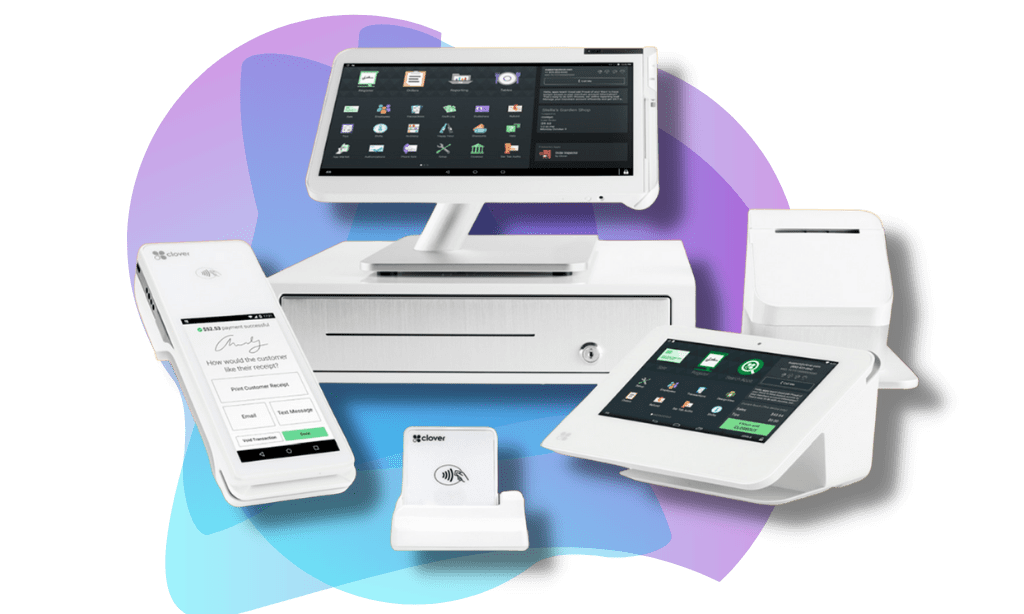 POS System can help your salon solve day to day problems such as: Appointment booking, dividing turns for technicians, calculate payroll, share tips, customer data management, run promotions and many more ways to improve your business.
Shared Card Machine
with POS
Aldelo Station comes with sp30 or s300
Super EZ POS comes with z11, A80, A920, Clover Mini, Clover Flex
Did you know that there are over 500,000 businesses selling goods online in the U.S. alone? These merchants create their own e-commerce websites, market products on social media platforms like Facebook, Instagram, and Pinterest, and sell goods through third-party marketplaces such as Amazon and eBay. The digital retail business is a booming sector with an expected growth of 15% by 2021. If you're also one of these thriving small business owners or thinking of launching your own e-commerce store, read this article to learn everything about Merchant Services in California. Discover the different types of payment processing services available for your business, how to choose the right one for your needs, and more details about merchant accounts and POS systems.
What are Merchant Services?
Merchant services is a broad term for various financial services offered to businesses by payment processors like banks and credit card companies. These services are designed to facilitate sales transactions, even if the business accepting payments doesn't have a traditional retail storefront. When it comes to payment processing, there are two distinct groups of businesses: Retailers and service providers.
Retailers sell products and services that can be bought with cash, credit, or debit cards.
Service providers sell goods and services that can only be purchased with a credit card.
What Are Merchant Account Services?
Merchant account services are the providers that allow merchants to accept payments for goods and services. You may not know it, but these providers are a gateway to your goods or services. That's because they provide customers with a means of payment. Merchants can offer credit card processing, ACH settlement, international transaction processing, and recurring billing to their customers.
The Different Types of Merchant Services
Credit Card Processing – When you accept credit card payments, you're entering into a contractual agreement with the cardholder to purchase a product or service. Merchants are legally responsible for all charges made on their credit cards, just like the cardholder. If a customer has a dispute, you will have to pay for the charge.
Card present transactions – When you swipe a card, or manually enter a card number, at an in-person or phone-based point of sale, you're conducting a card-present transaction. This is the most common type of credit card transaction for businesses.
Card Not Present Transactions – When a customer places an online order and pays by credit card, you are conducting a card-not-present transaction. This type of payment requires additional security measures to protect against fraud.
E-commerce processing – E-commerce processing is a type of card-present transaction that allows you to accept payments by swiping a customer's credit card, even if they're not physically in your store.
Debit Card Processing – If you're accepting debit card payments, you're contracting with the cardholder to electronically withdraw funds from their bank account. The money will be deposited directly into your business checking account.
Get to know the different types of Merchant Services in California
Before you choose a payment processor for your business, you must understand the different types of merchant services in California. The following payment processing services are common for small businesses:
Credit Card Processing

This is one of the most popular payment processing solutions for online businesses. It allows merchants to accept credit cards for online sales, in-store purchases, and at events. A merchant account is used for credit card processing, and it authorizes the card and settles the payment with the credit card company.

Check Processing

This is an old-fashioned payment solution, but it's still in use today. With check processing, merchants receive payments in paper checks, which they deposit in their bank accounts.

Recurring Payments

These are paid subscriptions, e.g. monthly gym memberships, health supplements, etc. Some payment processors allow merchants to accept recurring payments through their platforms.

Direct Deposit

This is suitable for businesses that need to collect payments from customers with their government-issued benefits.
Why Is Merchant Services Important for Small Businesses?
Merchant services are important for small businesses because they help you accept customer payments. Without these services, your customers likely won't be able to pay you electronically.
Accepting payments – Accepting payments is the most important function of merchant services. If you don't accept credit or debit card payments, you won't get new customers.
Customer trust – Most customers prefer to use their credit cards, even though it may come with some added fees. When customers are able to pay by card, it builds trust in your business. This is important because consumers often choose the service provider with the most satisfied customers.
Convenience – Accepting credit card payments is convenient for customers. It makes the purchase process much faster, and it gives customers the option to pay on a timeline that works best for them.
Why is a Merchant Service necessary for an E-Commerce Business?
The main reason why online merchants should choose a proper payment processing solution is to accept credit/debit card payments from customers. Credit cards are the most popular payment method used by online shoppers, and a large number of them prefer using their plastic for online purchases.
In fact, about 60% of online sales are completed using credit cards, and the number is growing every year. You might think that accepting credit cards online is easy, but there's a lot more to it than meets the eye. You need to secure sensitive customer information like payment details, addresses, etc.
Moreover, you have to provide a secure environment for your customers to pay online. Additionally, you need to follow laws and regulations set by government entities, e.g. PCI standards. In short, you need to partner with a payment processing company that offers secure payment processing solutions, protects your customers' data, and has PCI certification.
What is a merchant service fee? Consider the cost
While price should never be the only thing you consider, it's important to take a look at what merchant services providers offer and see which one is the most cost-effective for your business. The cheapest option isn't always the best option, but if you have a limited budget and need help with your finances then it might be worth considering. Some of the more costly options may include additional perks like customer service or marketing programs that will help you grow your business.
A merchant service fee is a fee associated with processing credit card transactions through a bank. These fees are charged to merchants by banks when they process transactions, whether it's swiping the card or accepting payments online.
Who Pays for Merchant Service Fees?
Merchant Service Fees are unavoidable, but where you fall on the spectrum of swipe fees and percentage-based fees is determined by your company's credit card sales volume.
A Merchant Service Fee can be charged to two different parties: the merchant or the customer. If a customer pays for this fee, it'll be listed as an add-on to their total purchase price when they make a purchase. The merchant, on the other hand, will pay for this fee as part of their monthly processing cost. In some cases, there may also be a surcharge or discount applied based on how much money is collected in any given month.
As you know, if you're the one paying for Merchant Services Fees, they'll appear as an additional line-item on your monthly statement. You might not think twice about them, but these charges can really add up over time. They're also unpredictable because they depend on how many credit cards were used during transactions that month.
At Mac Marketing (Merchant Services California):
Low Rate
No Setup Fee
No Cancellation Fee
No Upfront Costs
No Annual Fee
Understanding PCI Compliance for Merchants
First, let's understand why PCI compliance is important for merchants. Credit card data is sensitive and could be used for fraud if it falls into the wrong hands. This is why all businesses that handle credit card data, including payment processors, have to follow PCI standards. The Payment Card Industry Security Standards Council (PCI SSC) is the governing body behind PCI compliance standards.
Every payment processor must be PCI compliant to provide payment processing solutions to merchants. PCI compliance ensures that customer data is not stolen or compromised in any way. It also ensures that your business is protected from any cyber-attacks. Most importantly, it helps build customer trust and has become the standard for all businesses that accept credit cards.
Choose a provider that's right for your business size
The first thing that you'll want to consider when looking for a merchant services provider in California is the size of your business. If you are just getting started and don't have many transactions, then look for a provider that only charges a small fee per transaction. The fee may be higher than what you will pay with a larger company, but it will likely be worth it if your business takes off.
When your business has more transactions, you might want to find one with low rates on interchange and monthly fees to save money. You can also choose to work with a provider that offers discounts for high-volume businesses or those who use its other products, like credit card processing or website design services. It all depends on what products you need and what your budget is like.
3 Steps to Finding the Right Merchant Services Package in California
Before you start shopping for a merchant services package, it's important to know your business requirements and also understand your overall financial situation. Customer payments are a significant part of any business budget, so it's important to choose a package that will fit your company's budget. Here are three steps to finding the right merchant services package for your business:
Know your requirements – Before you start shopping for a merchant services provider, it's important to understand your business requirements. If you accept debit card payments, do you need to integrate them with your business banking account? Do you need a merchant services package that integrates with your POS system? What type of terminals do you need?
Get your financial house in order – Before you start shopping for a new merchant services provider, it's important to get your financial house in order. Get a clear picture of your current financial obligations, and make sure you have enough cash flow to cover your expenses.
Shop around – Once you have a clear picture of your financial obligations and business requirements, start shopping around for the best merchant services package for your business.
Make sure they can offer the services you need
When you're researching merchant services providers, it's important to find out what types of services they offer. Different companies might be better suited for different businesses and industries. Some providers might specialize in certain things while others may offer a wider range of services. You want to make sure that the provider you choose offers the services that are needed for your business before you sign on with them.
For example, if you run an e-commerce store, you might need a provider who handles credit card transactions. But if you have more traditional brick-and-mortar sales, then maybe cash payments would be more appropriate for your company.
It's also important to consider the service's availability for your business. This is another factor that should factor into your decision when choosing which company to go with. For instance, if you run a clothing store in downtown Chicago and there is construction nearby that makes access difficult at times, then it may not be worth going with a provider who only has physical offices near the Loop area where traffic is always congested during rush hour.
At Mac Marketing (California merchant services):
Same Day Setup
Next Day Funding
Fast & Easy Approval
Free Terminal
Consider the customer service
No matter what business you're in, customer service is important. When looking at merchant services providers, it's important to consider the type of customer service they offer.
Some providers offer live chat to answer your questions while others will only be available via email or phone. You should find one that best meets your needs and offers an excellent customer service experience.
Also, remember to read reviews and see if there are any complaints about the company on BBB or other third-party websites before signing a contract with them.
Mac Marketing, Mac USA – 07 consecutive years was rated A+ from the BBB the United States, it is the pride of us! With over 12 years of experience in the field of credit cards, POS systems, and digital marketing. Mac Marketing is proud to be a company, Vietnam has the largest market share in the United States. We currently support over 12,000 clients with cash flow processing over 1.5 billion USD per year.
Which Merchant Services in California are included?
Depending on the merchant services provider you choose, your credit card processing and advanced payment processing services may come with a variety of additional features. Some of the most common features include:
Fraud prevention – Fraud prevention is one of the biggest challenges for businesses accepting credit card payments. Fraud prevention services are designed to monitor transactions for signs of suspicious activity. This can include regular audits of your business activity, transaction monitoring, identity verification, and data analytics.
Card brand support – Every card brand has its own set of rules and regulations. Although your merchant services provider should be able to help you navigate these rules, some providers offer even more support. These providers may also provide legal advice on how to handle disputes, complaints, and other issues that may come up.
Customer service – Customer service is a broad category that includes a variety of different services. Some providers offer 24/7 support while others offer dedicated support teams for different industries.
Technology – When you choose a merchant services provider, they'll typically want to integrate with your existing systems. Some providers offer more advanced technologies than others, which can help you streamline your business and improve your customer experience.
At Mac Marketing – We are the live 24/7 customer service experts. We provide unlimited, on-demand support anytime you need it! Our specialists can help with any question or problem that is going through your mind at this moment in time.
Take advantage of the free consultation
One of the best things that you can do is take advantage of a free consultation with a merchant services provider. They will go over all of your options and help you find the right one for your business.
Additionally, they may be able to offer different offers or promotional deals that could save you money on your monthly bill. You want to make sure that the merchant services provider you choose will be able to provide everything that your company needs in order to thrive.
Determine how quickly they can get you up and running
You're probably eager to get your company up and running, so it's important to find a merchant services provider who can get you set up quickly. A good place to start is by asking around for referrals.
Once you find a few referrals, ask the companies for some information on when they can get you up and running. Determine which merchant services provider has the quickest turnaround time and be sure to make note of that in your search.
At Mac Marketing (Merchant Services in California) are flexible and we offer no setup fee, no cancellation fee, and same-day funding. We also have a variety of merchant account products that you can choose from to suit your needs.
Conclusion
Merchant Services in California are important for businesses that accept credit card payments. These payment processors help you accept payments online, process debit cards, manage inventory, issue refunds, and much more. It's important to understand that not all payment processors are created equal. You must choose the right one for your business based on your needs, customer feedback, and the features offered by each vendor. If you're also looking for a payment processor for your business, make sure to check out our list of the best merchant accounts in California. These are trusted companies that have been in the business for years and offer a wide range of payment processing services.
When it comes to MAC USA (Provide POS systems in California) , We are experts when it comes to software, hardware, and other important options that will suit any business type. They offer complete all-in-one solutions for restaurants & bars, nails salon or retail establishments; you name the business type!
Services using POS System
A POS system allows you to accept customer payments, track your sales, and manage your small business
Sell quickly – Tightly manage goods – Easy to use
We work with a range of different small business owners in USA. We have been able to cater to all sorts of niches and industries thus far, including the following:
With over 12 years of experience in merchant credit card, POS systems, and digital marketing, Mac USA is proud to be the largest market share for the Vietnamese community in the United States. We currently support over 12,000 customers with an annual cash flow of over $1.5 billion.
We are dedicated to become the first choice of payment, marketing, and business management solutions for Vietnamese in the US, Canada, and Europe.
With over 12 years of experience in the field, we have an impressive track record. With the largest market share in Vietnam, and over 12,000 clients with a cash flow processing of 1.5 billion USD per year Mac USA is proud to offer our services.

Reliable
More time and less hassle! With MAC-POS, I can now manage cash flow more efficiently, enhance our brand's awareness with a good tool like this and save lots of time not only for my business but also our customers. Customers can book appointments online with the help of MAC-POS software that saves both time and money on things such as advertising as well. For just $99 per year, it is such an excellent system to be used to improve all aspects of our business!

Quick & Easy
The MAC-POS system has made it possible for shops owners to manage the cash flow more efficiently. It is a good way to enhance or raise brands' awareness, and it saves lot of time not just for the shop owner, but also for customers! Thanks to this system, customers can book appointments online and wait less than before!

Good service
When I use the MAC-POS system, my business performance has improved a lot. Most of my aspects like managing time and money can be done with ease. Customers' satisfaction also increased because booking online which reduces waiting time for customers. It's a good system to boost your business

Easy to use
I've been using MAC-POS system for a while, I recorgnized that customers are satisfied with online booking service because they don't need to wait any longer that has so far improved the overall performance of my business. It's a great way for your business to grow
Partners &
Outstanding Clients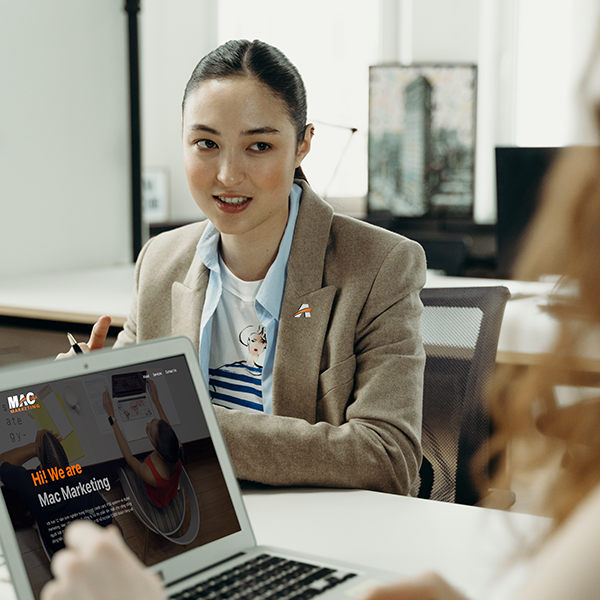 MAC USA is proud to be the largest market share for Vietnamese in the United States. Our current customers have an annual processing volume of nearly $1.5 billion a year.
Small businesses with limited resources can benefit from a variety of merchant services that accept credit card and other digital payments at low upfront costs and hassle. Customers can pay you by tapping their smartphone or tablet rather than cash or a check, making these services easy to use.
The Merchant Services industry is what it is and how it can assist your company grow, and we'll look at it in detail in this post. We will discuss what the industry is and how it operates, so that you may choose whether to use it to boost your company. Every industry has its own unique terminology, processes, and business models, and the Merchant Services sector is no exception. To understand what the Merchant Services industry is and how it might help your company, we'll start with an overview of the ecosystem it creates.